FOR VISITORS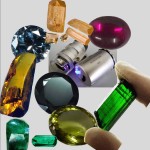 The diagnosis of minerals and precious stones are renewed in Wednesdays from 10:00 till 12:00 by prior request by phone 02 865 69 42
Intergeoresource store, located in the building of the Earth and Man National Museum, Blvd. Cherni Vrah № 4 is open.
Working hours: every day from 10:00 to 18:00.
Tel.: +359 885695349
Dear visitors,
On 21.10.2021 the exhibition hall of Earth and Man National Museum will be temporarily closed for visits from 12:00 to 18:00 PM - to conduct video recording.
We apologize for the inconvenience!
---
The exposition hall of the Earth and Man National Museum is open for visits in respect with current anti-epidemic measures, in accordance with the orders of the Ministry of Health of the Republic of Bulgaria and the Sofia Regional Health Inspectorate.
---

EXHIBITIONS
Program October 2021
New Acquisitions 2021 -
Temporary exhibition
01 - 31 October - 10 am - 6 pm
Entrance with tickets
---
Minerals in Contemporary Literature -
Temporary exhibition
01 - 31 October - 10 am - 6 pm
Entrance with tickets

---
Mineralogy and philately -
collection of prof. R. Rostov
Temporary exhibition
Bulgarian Mineralogical Society
01 - 31 October - 10 am - 6 pm
Entrance with tickets

---
"Archaeomineralogy in bulgarian prehistory"
Temporary exhibition
Bulgarian Mineralogical Society
with the support
of Credo Bonum Gallery
01 - 31 October - 10 am - 6 pm
Entrance with tickets
---
Concert Sinfonietta Vidin with the special participation of Christiana Loizou
08 October - 7 pm
Entrance with tickets of the organizers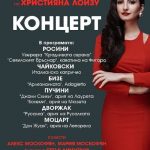 ---
Albert Russell XV International Piano Competition
23 to 25 October  10 am - 6 pm
Entrance by invitation

---
Concert Kamelia Kader and Yuri Ilvinov
31 October - 6 pm
Entrance by invitation
---
Program can be updated