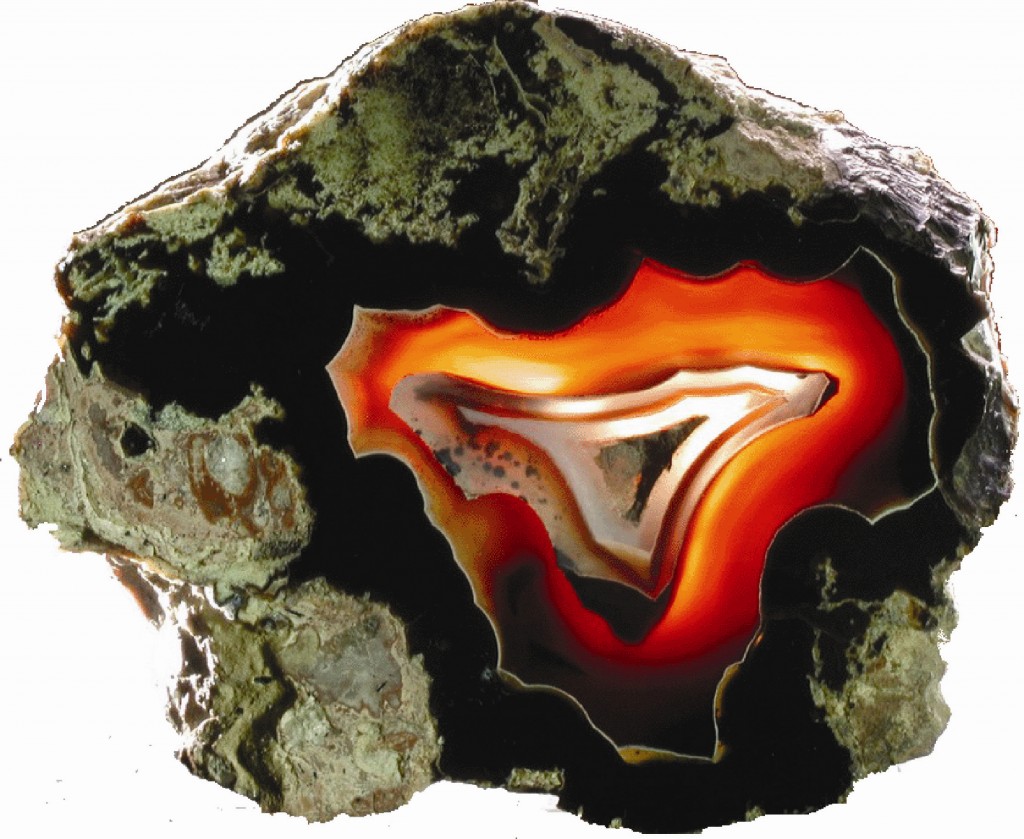 Agate, Sredna Arda railway station
The mineral diversity of Bulgaria is fully presented with complete collections of important mineralogical sites, a big part of which are already exhausted deposits or destroyed fragments of the mineral nature.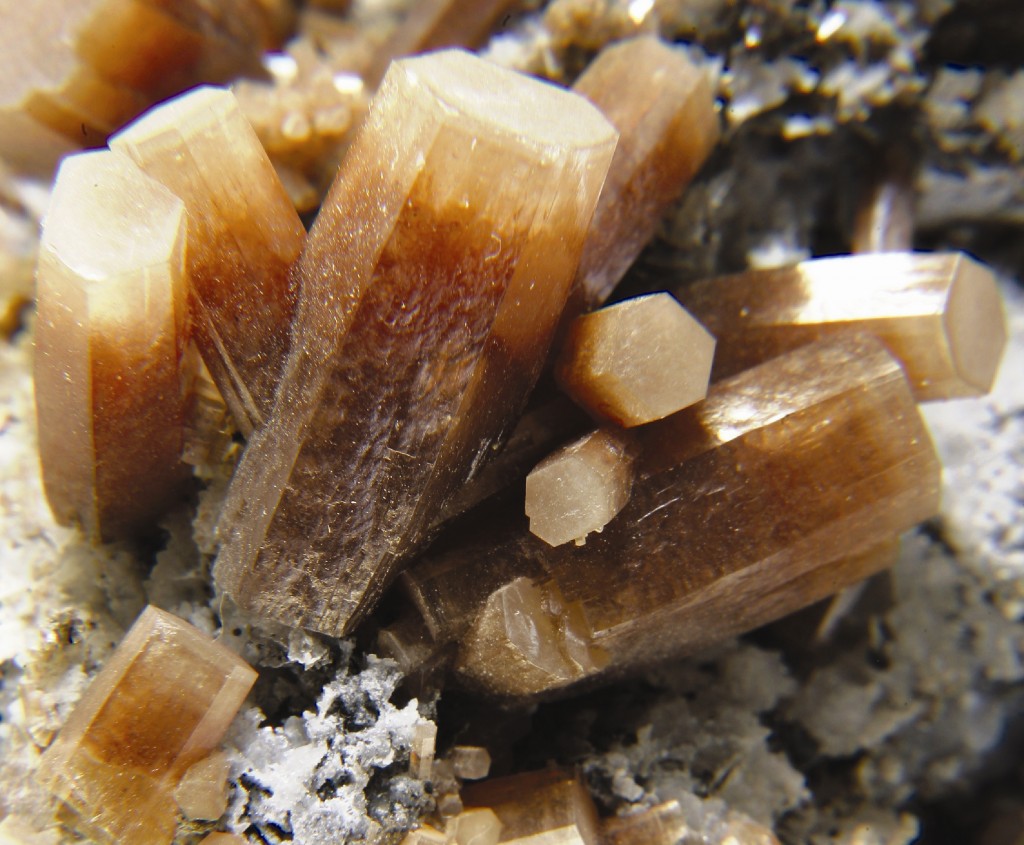 Pyromorhite, Pcheloyad mine
Regional collections from more than 900 localities are stored here. They represent 37% of the 800 mineral species found in Bulgaria and this is the biggest collection of preserved Bulgarian minerals. An important part of them are holotypes of new minerals found in Bulgaria: strashimirite from Zapachitsa, balkanite from Sedmochislenitsi, vasilite from Novoseltsi, orpheite from Madzharovo, manganilvaite from Mogilata, as well as originals of cited in literature rare minerals, such as agardite from Ossenovlak, mckinstryite and stromeyerite from Sedmochislenitsi, sperilite from Blagoevgard region, ruderfordite from Iskrets, osarizawaite from Chala, maskanite, tschermigite, millosevichite, godovikovite from Pirin mine near Brezhani.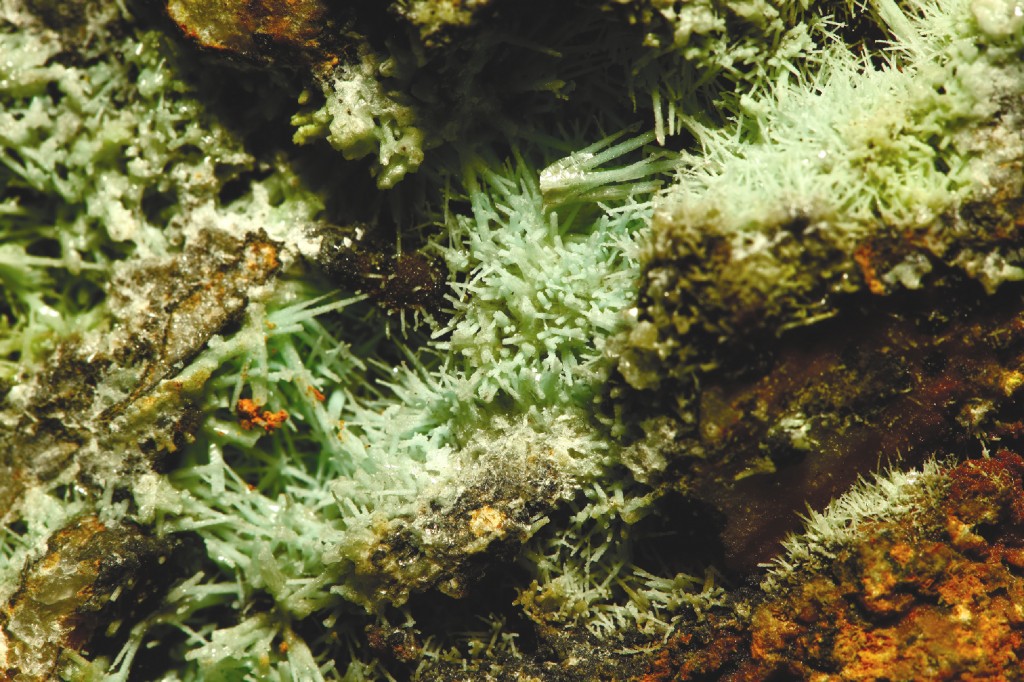 Orpheite, Madzharovo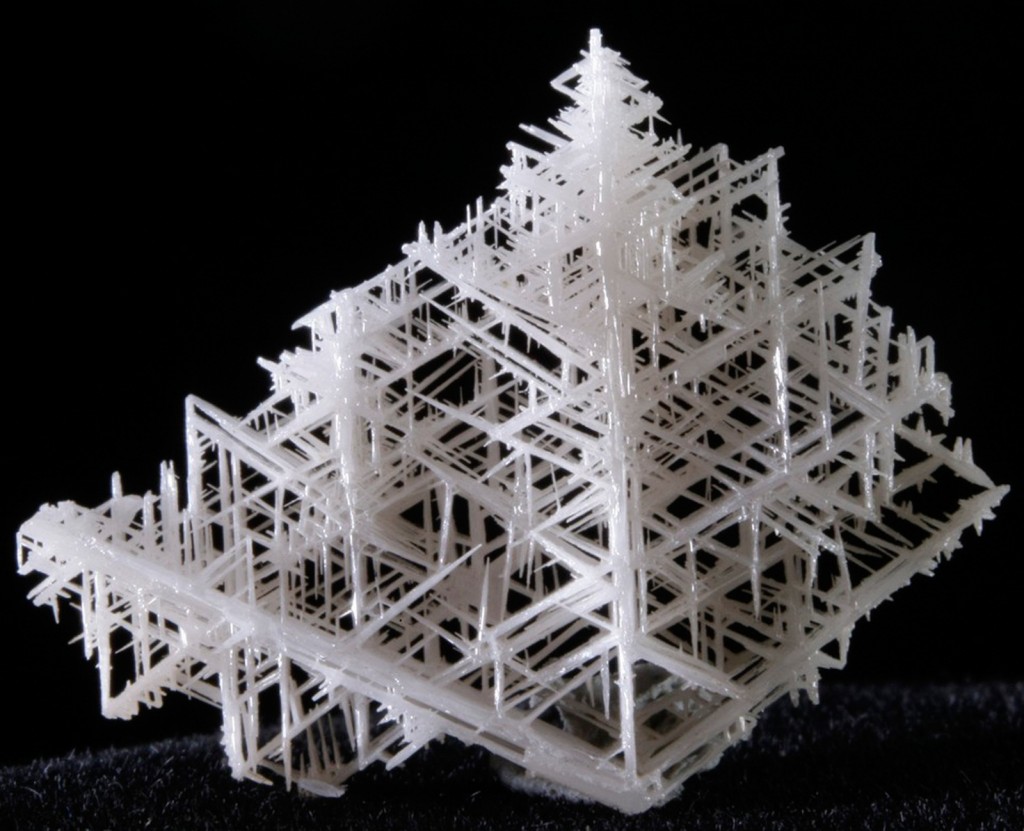 Cerussite, Gyudyurska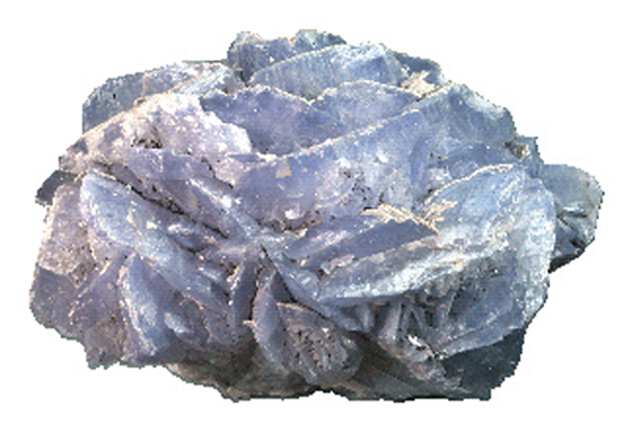 Dolomite, Gabrovo mine, Kardzhali
There are unique for Bulgaria mineral samples, which can be the pride of any museum in the world with their beauty, rareness and scientific value:
coarse-crystalline pyromorphite from Pcheloyad mine
skeleton crystals of cerussite from Madzharovo and Gyudyurska mines;
Epidote from Nova Mahala village – the biggest gem quality monocrystal with length of 14 cm
a rare blue colour dolomite crystal druse from Gabrovo mine, Kardzhali
violet corundum and hydroxyllapatite monocrystal from Seltse, Dorkovo
unique giant crystal of molybdenite from Selimitsa and titanite from Vladaya, Vitosha mountain.
amethyst – monocrystals with huge gas-liquid inclusions and zonal colouring from Madzharovo
Mineral diversity of Rila mountain, a rich collection of minerals and rocks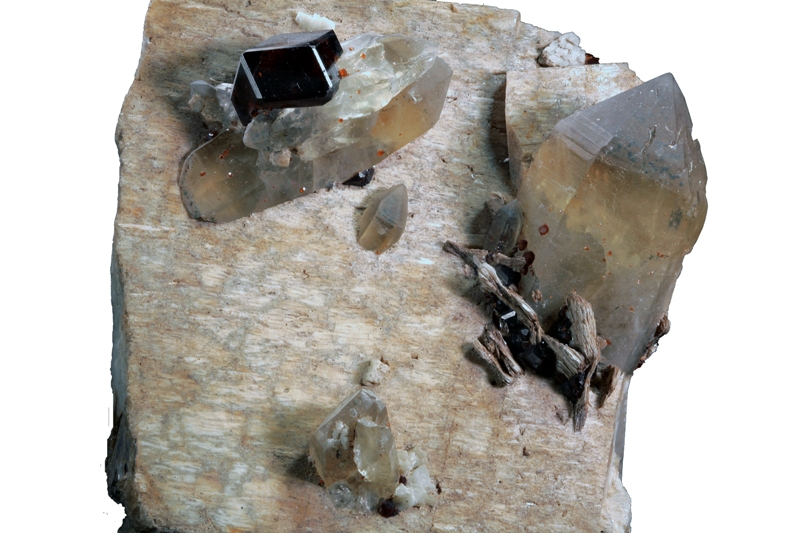 Garnet, Citrin, Orthoclase, Latinka village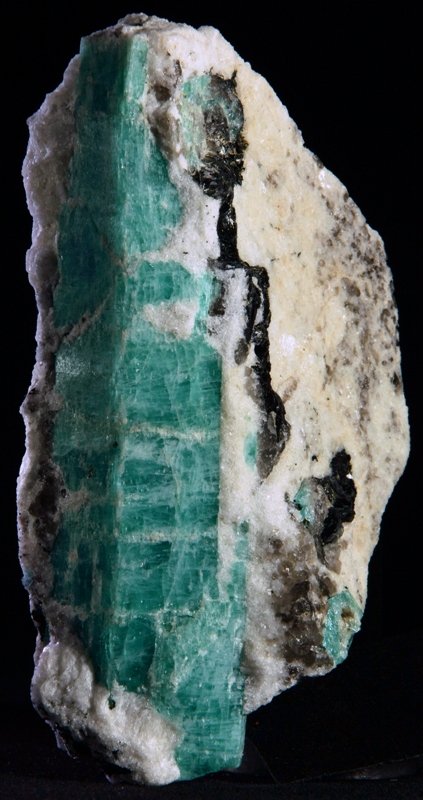 Emerald, Urdini lakes, Rila mountain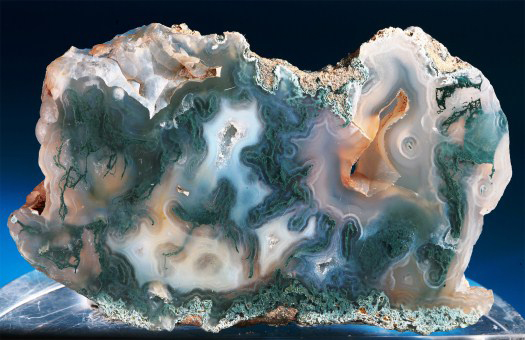 Moss agate, Chukovo village
The permanent exhibition of this department mirrors the mineral diversity of Bulgaria and presents the most attractive and the most valuable mineral samples grouped under the following themes:
Minerals from Kremikovtsi deposit – the recently found mineral Segnitite, a unique coarse crystalline norsethite, witherite, rodochrosite, spearlike and platy crystals of barite,  hematite, goethite, lepidocrocite, malachite.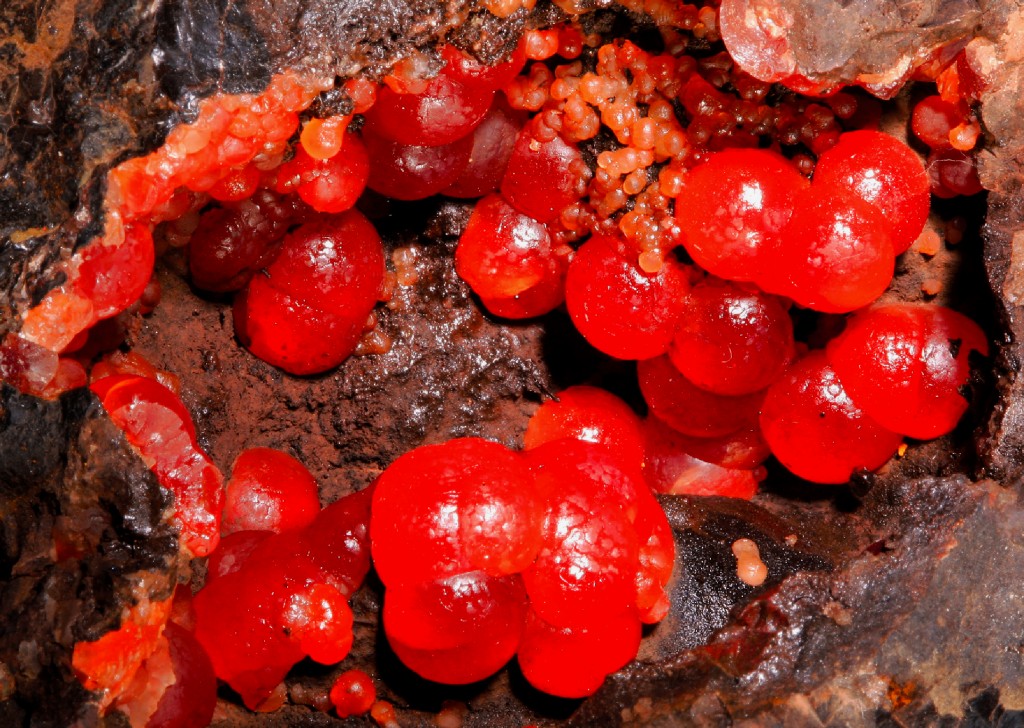 Rhodochrosite, Kremikovtsi
Mineral diversity of pegmatites from Ardino area, one of the few places in Bulgaria, where one can find gemstones: aquamarine, morganite, heliodor, garnet.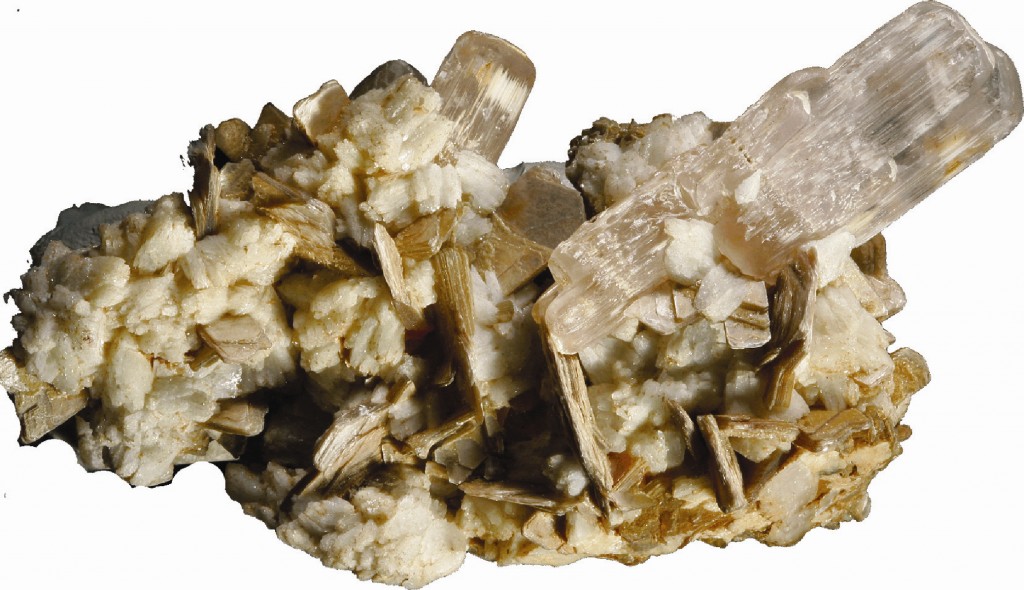 Morganite, muscovite, albite, Ardino

Aquamarine, Latinka village
Minerals from Madzharovo deposit – cerussite (skeletal crystals)
Minerals from Madan ore field – a representative collection of crystal druses, which brought worldwide fame to the Rhodope deposits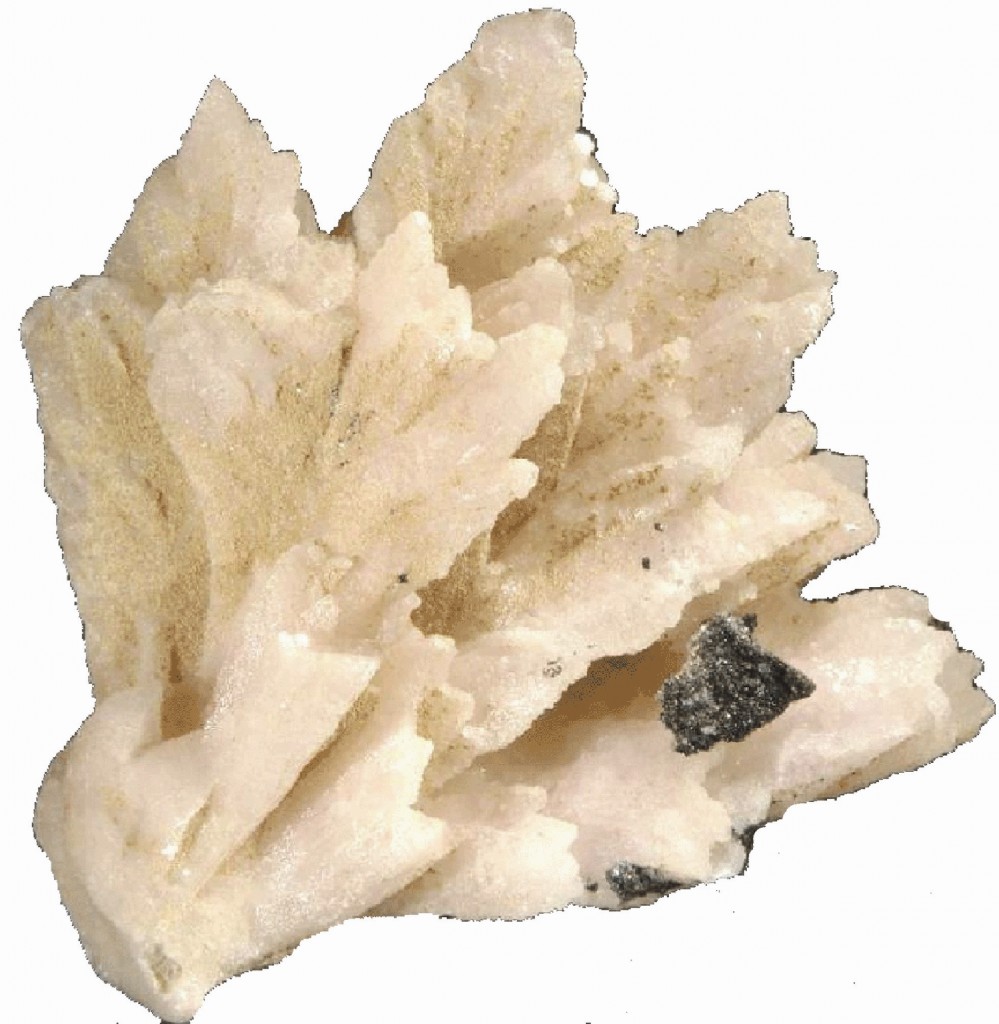 Mangano calcite, Ossikovo mine, Madan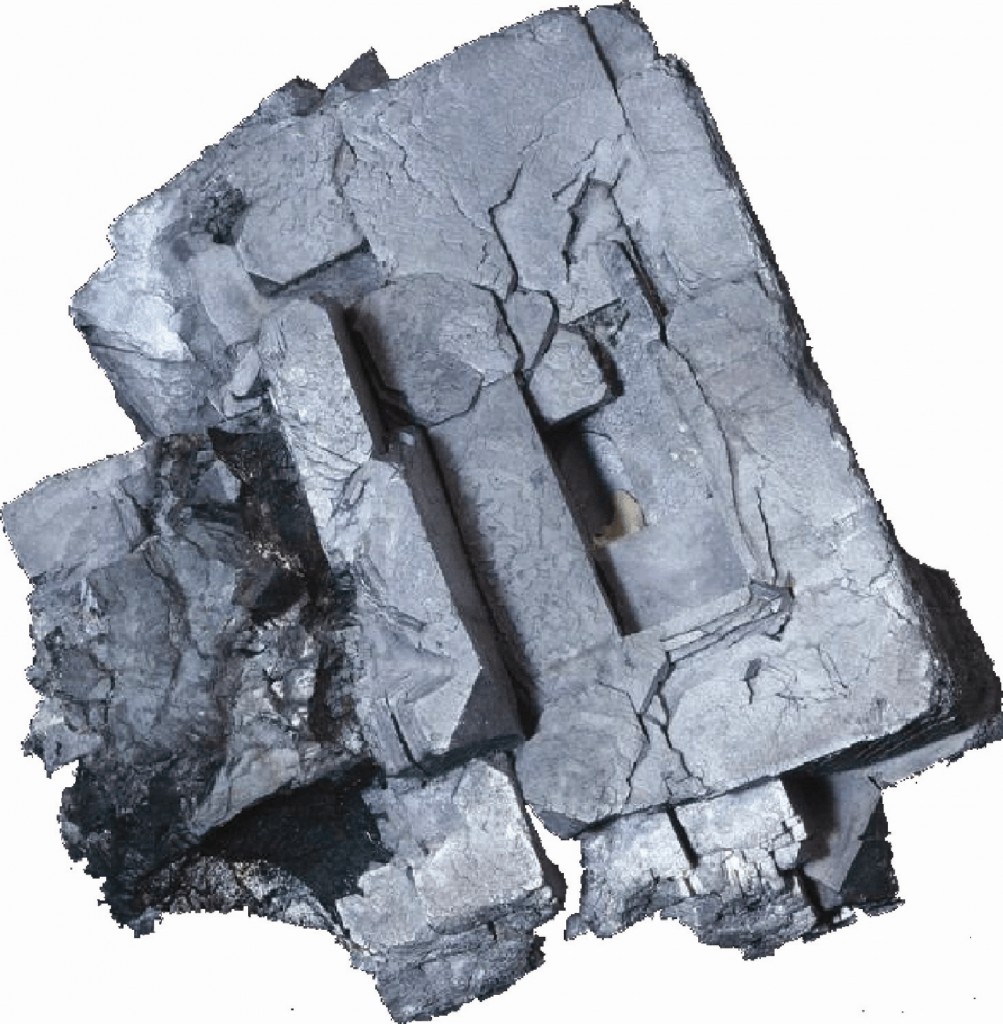 Galena, Mogilata mine, Madan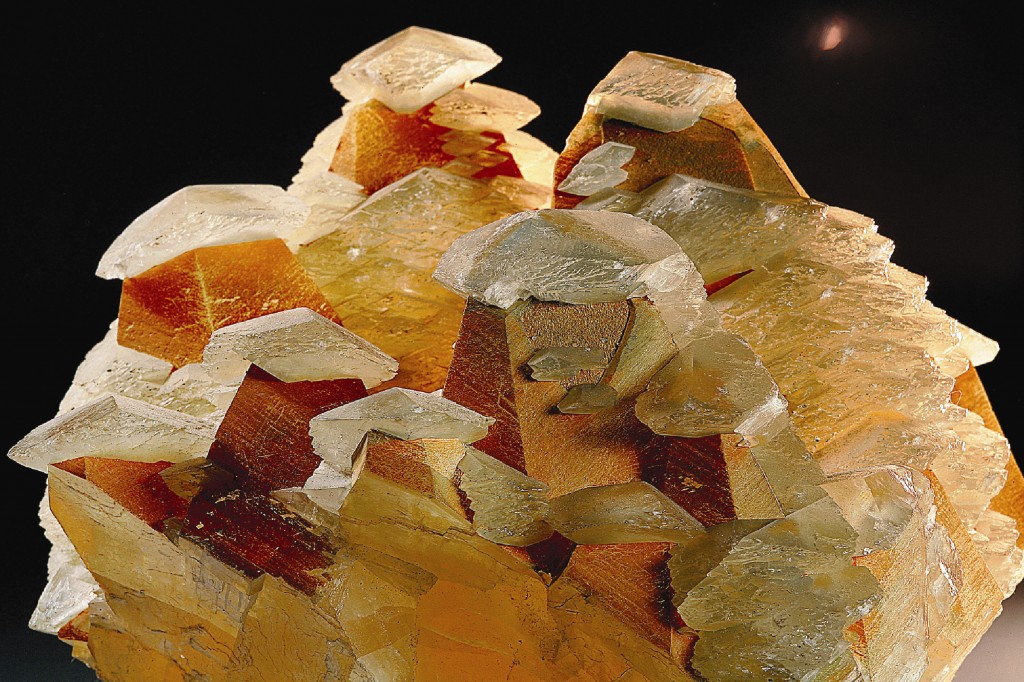 Calcite, Gradishte mine, Madan
Mangano calcite from the hottest mine in Bulgaria (56o C), Erma reka? Androvo?, Zlatograd – crystal druses with deep pink colour crystals in various shapes.
Mineral diversity of Vitosha Mountain – molibdenite and titanite, double terminated monocrystals of dravite and tourmaline suns, cut and polished decorative stones from Prof. Angel Angelov's collection.
Gipsum from Troyanovo 3 mine, Radnevo – crystals and twins with various morphology.
Agates from Bulgaria – a rich collection of various in colour and pattern agates from the Eastern Rhodopes and Shumen region.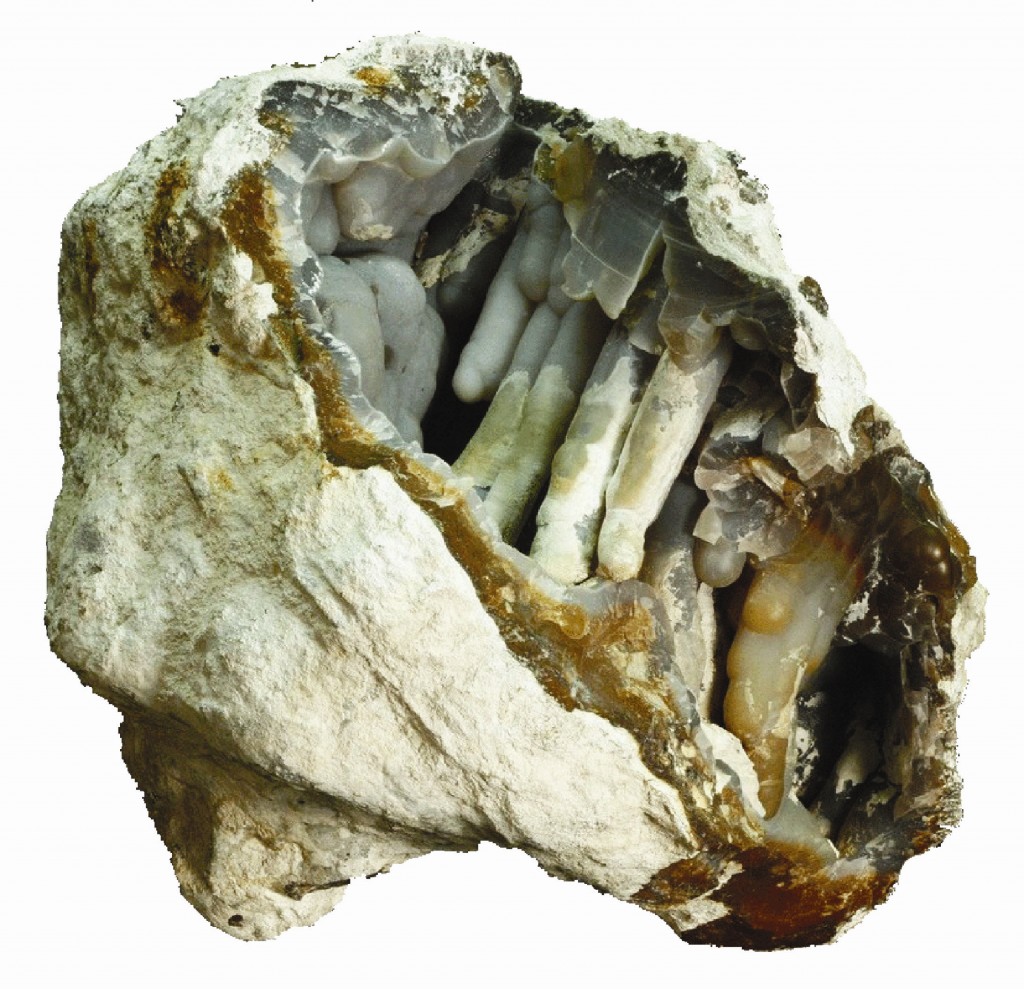 Agate, Shumen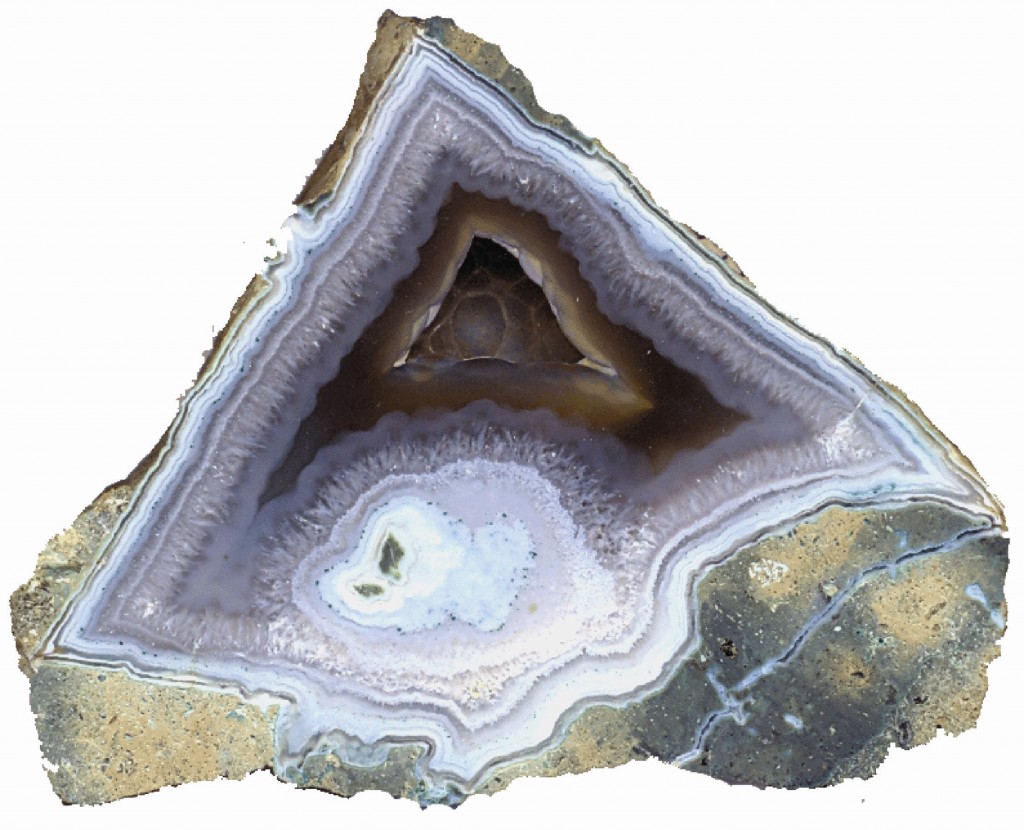 Agate, Stouden Kladenets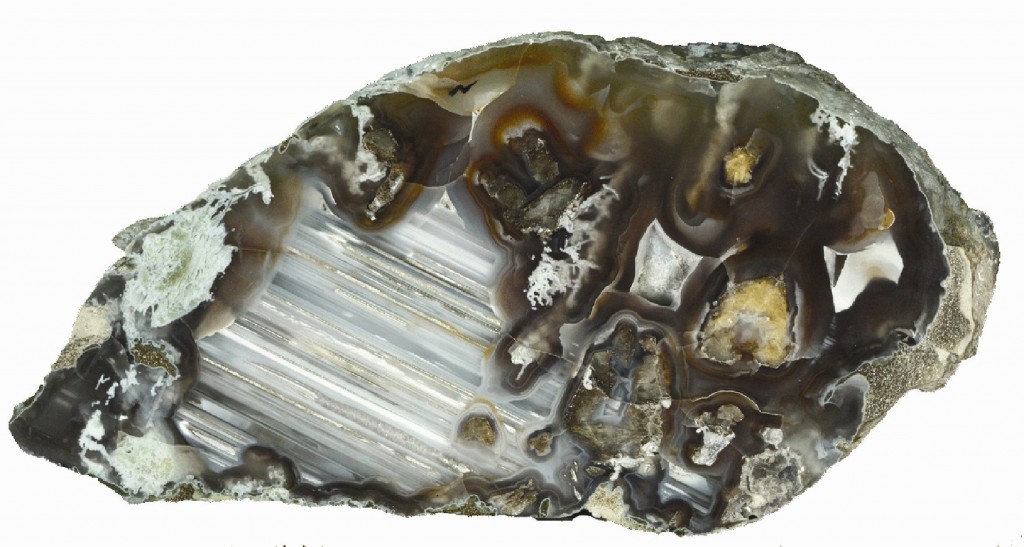 Agate, Rabovo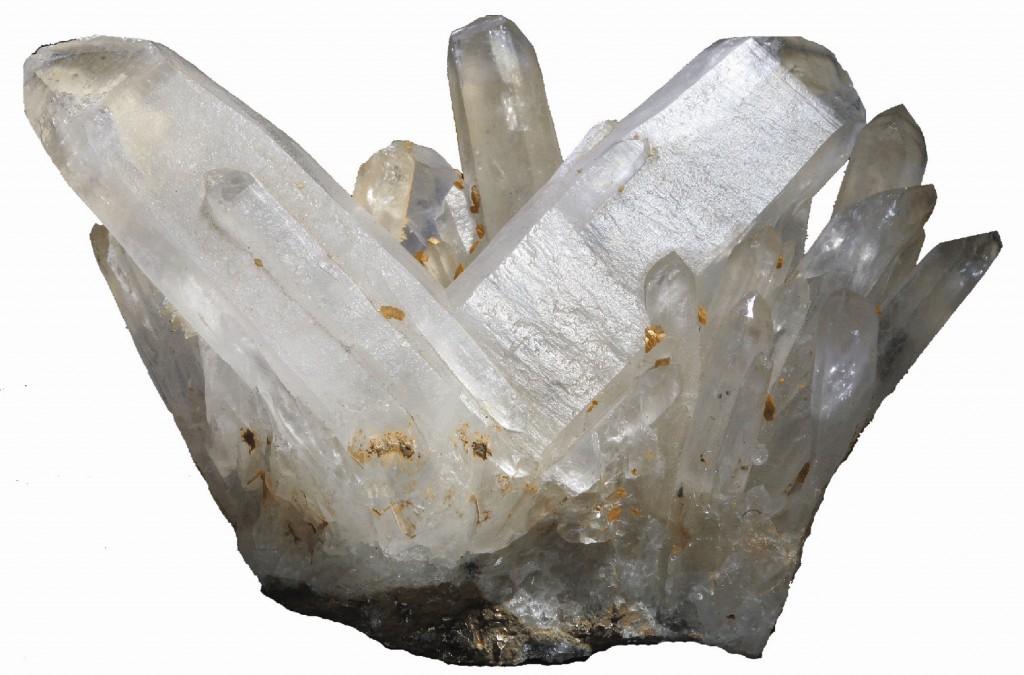 Quartz – Japanese twin, Batantsi mine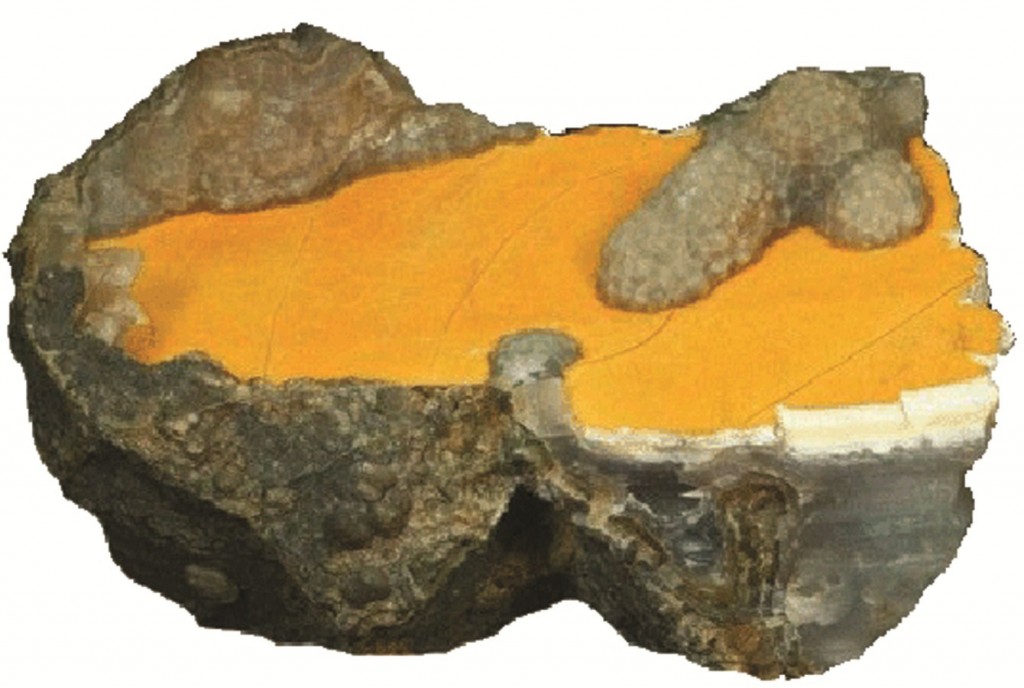 Agate, Madzharovo